NOT GETTING EMAILS?
---
---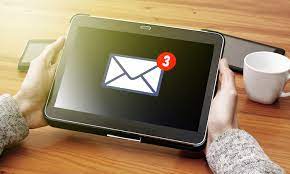 ---
NOT GETTING OUR EMAILS? Here are steps you can take that will fix the problem:
1) Check your spam or junk folders, email rules can change when it comes to mass mail outs and sometimes you need to remind your email of certain mass emails you want to get - like emails from RAMP (our way of emailing our membership) and Beaumont Ringette Association.
2) Email
support@rampinteractive.com
to ensure you are not on THEIR exclude from email list and give them permission to email you again
There are very few families that have opted out of our email list but many have requested to be off of RAMPs email list which means only RAMP can put them back on with their permission.
WANT TO CONFIRM THE EMAIL YOU REGISTERED WITH OR ADD AN EMAIL ADDRESS?
You can add other email addresses to your players accounts by logging into your RAMP account at:
on the left hand side select "My account members"
in the drop down menu select "My account members" again
Here you can "ADD AN ACCOUNT MEMBER" or edit an existing member to include a secondary email so emails will go to both accounts.