Ringette Covid-19 Update (Jan 5)
---
---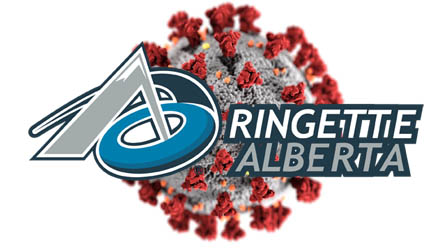 ---
With the emergence of the omicron variant, many have been asking about the impact on the remainder of the 2021-22 ringette season. We hope the following will help.
Although we do endeavour to dig deeper into the implications of various public health orders, once they are released, to attempt to clarify how they impact ringette, Ringette Alberta does not receive any more information (in advance or otherwise) than what is released to the public. So, unless and until the Government of Alberta says otherwise publicly, sport is permitted, however…
We should expect very little advance notice should team sport be temporarily affected. Individuals, teams, tournament hosts and associations should make their plans with this in mind. In particular, as was stated prior to the start of this season, all reasonable steps should be taken to limit financial loss should events be cancelled at the last minute. These can include penalties associated with cancelling ice contracts, transportation commitments, hotel accommodations, tournament swag, etc.
Tournaments
Tournament hosts are free to choose if they wish to continue or cancel their events based on their own risk assessment. If they choose to proceed, hosts and individuals should continue to take appropriate measures to mitigate the spread of COVID 19. All of these are well known but, as a reminder:
Wear a properly fitting mask
Physical distancing (even if wearing a mask). We encourage spectators to spread out in the facility and not congregate in arena lobbies.
Frequent hand washing / sanitization
All participants complete health self-assessments prior to participation. Stay home and isolate if exhibiting any related symptoms.
No shared food or beverages
Should a tournament host wish to cancel their event, all monies collected from teams must be refunded. Ringette Alberta will refund sanctioning fees for cancelled tournaments.
2022 Ringette Alberta Playdowns and Provincials
Currently, these events are still a go however we ask all Members and Participants to be aware that this could change.
A public health order, such as the ones in effect in other provinces, could be introduced in Alberta.
Regardless, Ringette Alberta is assessing the risks associated with cancelling or proceeding with playdowns and provincials. These risks include, but are not limited to, the physical and mental health of our participants as well as the financial risks to event hosts and Ringette Alberta.
Isolation Period and Return to Ringette
The Government of Alberta recently reduced the isolation period for individuals who exhibit COVID 19 symptoms from 10 days to 5 days, however this does not change the 10 day requirement before an individual may return to Ringette. Here's why:
Key points on isolation from the Government of Alberta
"Fully vaccinated: 5 days or until symptoms resolve, whichever is longer, plus 5 days of wearing a mask at all times when around others outside of home.
Not fully vaccinated: 10 days or until symptoms resolve, whichever is longer."

As masks cannot be worn while participating in physical activity, 10 days remains relevant for vaccinated and non-vaccinated alike.
We will share any new information as it comes.